Adding a Room Type
A Room Type must have a name, a description and a minimum and maximum number of guests.
Room Type Options
If you have activated the non-adult options in the property options you can then choose to allow any of the non-child options in a particular room type. Allowing this enables you to capture specific rates for the age categories. You can also chose a Minimum Age Category which specifies an age or older must occupy each room. The Minimum Adults Required Before Non Adult Rates Are Available allows you to specify after how many adults in a room you then offer non-adult rates. Use this if you require a minimum charge per room regardless of the guest's age.
The Exclusive Use Room Type drop down list lets you make a group of room types belong to a single-exclusive-use room type. Creating a reservation with the Exclusive Use Room Type, Benson will automatically block out all room types using it as the Exclusive Use Room Type. Creating a reservation with one or more of the room types with a single Exclusive Use Room Type will then block out that Exclusive Use Room Type.
Adding Individual Rooms
Once you have created a Room Type three more tabs will appear on the left.
Rooms – to add the individual rooms. They do not need to have an individual description if not needed.
Gallery – you can add images for the room type which then appear on your web booking engine. The recommended size is 600×450 pixels and in .jpg format.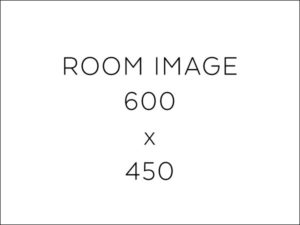 Bed Configurations – see below.
What are Moveable Assets?
Moveable Assets are any item that is an optional part of a rooms configuration. Examples would include baby cots, extra beds for children and Nespresso Machines. Benson will keep a tally of the number used with each night's reservations so you do not have a situation where you have more booked than on the property.
A asset must have a name, a description and a number of units available on the property.
Adding charges to moveable assets is done in the moveable assets rates section.
Adding Bed Configurations
These are the ways that your rooms can be configured. This appears on the daily guest lists to indicate to housekeepers how to make up the rooms. Examples would be twin, double, single etc